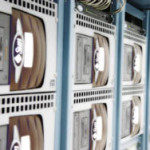 Our I.T. outsourcing service's mission is to make cutting-edge technology available to businesses.
Making Tecnology Available — at a 

fraction

 of the cost
Traditional business models require companies to purchase technology, i.e. buy servers, software, hire and provide benefits for staff. This invariably costs hundreds of thousands of dollars per year.
SO Software provides a low-cost, high-quality alternative. We do it by owning our own dedicated servers and infrastructure, and having the best talents the Silicon Valley has to offer. This frees our clients from having to deal with any I.T. headaches. Businesses will no longer need to worry about virus or data loss problems. For a cancel-anytime subscription of a few hundred dollars a month, our I.T. outsourcing service saves our clients hundreds of dollars a year.
Our services include setting up and providing any service required by your business. Dedicated servers, virtualized servers, web servers, databases, CRM systems, custom web applications, dynamic webpages, anything your business needs we will provide.
With our 24×7 customer service team, rest assured that your business will have the I.T. resource it needs. In addition, we continually improve and expand our sevices via client feedback, augmenting our scope of service to our clients' specific needs.
Practical, Easy-to-Use, Stable
Our 3 principles are to provide the most practical, easy-to-use, and stable services.
We help manage and run your company's IT department, reliably and cost-effectively. From installing and designing your organization's software needs based on your daily operations to maintaining the entire software stack, you know you will have reliable software support, 24 x 7. Yes, our services include virus removal and taking regular backups of your system to mass storage media. We also design, build, and support any desktops, servers, and peripheral equipment that you need and use. Rest assured that you will be in good hands!
Did you know: You don't need Microsoft Office to edit Word, Excel, Powerpoint files? Likewise, you don't need Adobe Photoshop to edit photos and design pictures? We customize and design your software needs so you can save thousands of dollars from license fees alone!
Some of Our Comprehensive I.T. Outsourcing Service at a glance:
| | |
| --- | --- |
| Design software stack to install | We install only software you need and nothing you don't, as well as find most cost-effective alternatives or software at discounted prices, so you are sure you save a bundle! |
| Install and maintain software | We install your software, and make sure nothing crashes or fails. Rest assured that everything is taken care of. |
| Regular System Backups | We backup your systems to mass storage devices as frequently as you wish, so you can recover your data even if disaster strikes. |
| Virus Removal | We will get you back up running, guaranteed! |
| Build Custom Systems | Need a system with a specific video card? Want a cool looking computer case? We build you your custom system. |
| Hardware Upgrade | When you have a need to increase more memory, harddrive space, or whatever else, we can help you. |
| Network Administration | We can help you setup your network in your office. We handle wireless as well as wired and we even do wiring around your office. |
| Web Server Administration | If your company has a website, we will administer and host it. We will host your system on its own dedicated virtual machine, so you will know that your data and processes are isolated for everyone else's and you will have 100% control over its resource usage. |
| Software Development | We can automate your businesses process by writing custom software for your needs. We will run it inside your own virtual machine so you will have as much resource as you needed within the VM. |